| | |
| --- | --- |
| | This conservation resource was created by Alicia Iachetta, Marley Lightfoot, Yu An Cheng, and Liwen (Linda) Ling. |
Octopus Fishery Management in Madagascar
CONS 200
Assignment 3
Information
Members:
Alicia Iachetta, Marley Lightfoot,
Yu An Cheng, Liwen (Linda) Ling
Group:
#16
Instructor:
Janette Bulkan
Class Time:
M W F 10-11am
Room:
FSC 1005
Course Info.:
Syllabus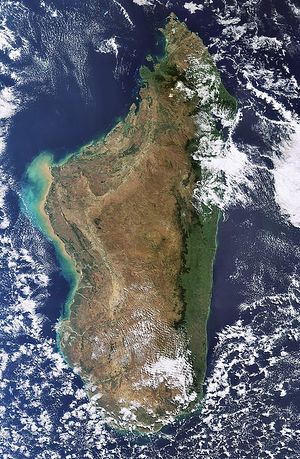 Madagascar is credited with being amongst some of the largest islands in the world and is located just southeast of Africa in the Indian Ocean. It is an island with incredible biodiversity, and unsurprisingly, the fisheries in Madagascar are a big contributor to Madagascar's economy. Octopus fishery management in Madagascar provides relevant evidence of the economic benefits of local fisheries management and their ability to promote community engagement in broader marine management. It's regime of periodic closures to octopus fishing lead to larger octopi, longer landings, better production, and higher incomes. Data on the species collected in Madagascar showed that Crustacea formed a very small component of the fishery, despite there being greater biodiversity in a larger number of edible species. Compared to other invertebrates, Crustacea species of octopus are very sparse; but because of their commercial value, they continue to be grossly exported. The growing concern for overexploitation has increased over the last few years. This is due to the male octopi being hunted before they reach reproductive age, whereas the females tend to occupy deeper ocean habitats. Due to climate change, as well as over exploitation, the already delicate marine ecosystem of Madagascar has gone into a dangerous state.
History
Madagascar, known for its rich culture and history, has one of the most diverse assemblages of marine resources that include coral reefs and mangroves.[1] Thanks to its large range of marine species, including octopi (known as Horita)[1], it has attracted many fishermen both local and around the world. The most relevant commercial species of octopi being hunted include Octopus vulgaris, O. maya, O. tetricus, O. dolfeini, and most commonly, O. cyanea.[2] Traditionally, the local people of Madagascar had unique ways of hunting octopus using different harpoon types such as:[1]
Voloso – a single pointed spear head with no hooks
Manambaitse – a flattened head spear with a point and single hook
Kijoamanta – spear with three or four prongs protruding from the main base, with hooked ends used specifically for catching squid
Besides these, local fisherman also used Maminta (line fishing), nylon fishing (Talirano), which was introduced in the 50s, and cotton cord fishing (Foly).[1] Nowadays, the locals still use a more traditional approach to fishing. By using hand made tools and techniques passed on through generations, Madagascar still remains a very traditional and ritualistic country, in regards to fishing and more.
Research
Before the 70s, there was little research done in respect to fisheries.[3] When the University of Toliara began creation in 1972, research diversified into fisheries.[4] At the university, 40 engineers were trained in several types of specialties in fisheries and aquaculture. [4] The majority of these engineers went on to improve and strengthen the team of the Ministry for Fisheries and Agriculture. In 1993, the Fishery and Marine Science Institute (IH.SM: Institut Halieutique et des Sciences Marines) and the Ministry for Fisheries and Agriculture merged to create one entity.[4] Ever since they became the new IH.SM, all of the research has been provided by this institute. [3]
Research in recent years has gotten considerably better. With the efforts of the IH.SM, and the growing concern for the octopus fishing activities in Madagascar, people have been more interested than ever before to research the humble octopus.[4]
Fishing in Madagascar
Fishing represents a large part of Madagascar's economy. With most of the population (78%) working in a declining agriculture industry, fishing offers an opportunity for locals to make ends meet.[5] The fishing industry is used to stimulate the countries economy, improve the ocean water quality, and increase the wages if the fishermen and women working in the industry. The fishing industry is not as developed as it could be. The east coast off Madagascar is occupied by storms and has an absence of harbours, which limits the areas of fishing that could be done.[6]
source: https://wiki.ubc.ca/Course:CONS200/2016w2/Wiki_Projects/Octopus_Fishery_Management_Madagascar
Post image: Octopus cyaneus. Bernard DUPONT. CC BY-SA 2.0, via Wikimedia Commons